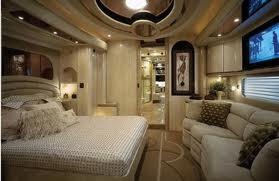 PROGRAM
01 DAY/WED » DEPARTURE DELHI
Arrive this evening at the Safdarjung Railway Station, situated in the quiet Diplomatic Enclave of New Delhi, for checking-in on 'The Indian Maharaja' for a wonderful week-long sojourn.Once the check-in process is over, the Coach Butler would take your baggage in his custody until transferring them onto your designated Cabin.Once onboard and, in the cozy confines of your Cabins, we leave Delhi behind us for an overnight journey towards Agra.Enjoy a sumptuous dinner onboard.This evening familiarize yourself with the layout of the train, especially with the location of the Restaurants and the Bar.
02 DAY/THU » AGRA
After breakfast you will arrive at Agra. When you arrive at Agra, you will realise that the Mughals were not just great rulers but were also great builders in their time. The Taj Mahal, Mughal Emperor Shah Jahan's gift to his wife, Mumtaz Mahal is truly the world's most wondrous monument of love and its making is as historical; it took 22 years and 20,000 men to build, and the white marble was procured from 200 miles away by a fleet of 1000 elephants. Agra Fort, an outstanding example of Mughal architecture, was also the seat of Mughal rule and administration. The present structure owes its origins to Emperor Akbar, who erected it and the first buildings on the eastern banks of the river Yamuna. Shah Jahan added the impressive quarters and the mosque while Aurangzeb added the outer ramparts. A visit to the Hall of Public Audience and its Royal Pavilions is not to be missed. Lunch at the City Hotel. After lunch continue your journey to Fatehpur Sikri. Fatehpur Sikri, is an untouched, red sandstone city built by the Great Mughal Emperor Akbar as his capital and palace in the late 16th century; it is also a city that has many palaces and mosques. Hop back on board as the train then departs for a mesmerizing tour of Jaipur. Dinner on board.
03 DAY/FRI » JAIPUR
Legendary for the triumphs of its proud Rajputs, the city of victory, Jaipur, is surrounded by rugged hills—each crowned by a formidable fort—and beautiful palaces, mansions and gardens. Royal processions, in all their splendour, garlanded these palaces and forts once. You will notice a timeless quality to Jaipur's bazaars and its people. After breakfast you will be taken to view Maharaja Mansingh's 17th century masterpiece, Fort Amber that overlooks the Maota Lake. Amber Fort has a sprawling complex of courtyards and halls. Its rooms are adorned with beautiful paintings, precious stones and mirrorrs.Behold the Sheesh Mahal or Hall of Mirrors, where a single lamplight reflects in many mirrors, and lights up the entire room.En-route to Amber is the Palace of Winds, otherwise known as Hawa Mahal, known for its intricate pink sandstone carving and a beautiful view of the city. Lunch at City Hotel. The city of Jaipur has many exquisite palaces, courtyards and decorative art. Walk to the adjacent Jantar Mantar or Astronomical Observatory and you will immediately notice that it was an astronomical wonder for its time. Built by Sawai Jai Singh, it makes accurate predictions even to this day. Don't miss the opportunity to wander around the local markets before completing your tour of this historical city.In the evening join in for a royal dinner at the City Palace.We usher you back as we then proceed to Sawai Madhopur, the land of the famous Tiger Reserve, on an overnight journey.
04 DAY/SAT » SAWAI - MADHOPUR
Sawai Madhopur, in Rajasthan, is home to the famous Ranthambore National Park and India's efforts to conserve the dwindling wild cat species. If it's your lucky day, you could spot a tiger lolling around lazily in the sun, or feverishly hunting down Sambhar around the lakes! You will have ample time to try sighting them during your morning and afternoon safaris. When you're done with the jungle, feel free to share the spoils (of your photoshoots!) with Hi-Tea at Sawai Madhopur Lodge, the former hunting lodge of the erstwhile Royal family of Jaipur Dinner on board.We then head on an overnight journey towards Udaipur, also known as the City of Lakes. Breakfast, Lunch and Dinner on board the train.
05 DAY/SUN » UDAIPUR
Set on the shores of the pristine Lake Pichola, Udaipur is surrounded by scenic hills and is known as the City of Lakes. The famous City Palace, a majestic white monument, has been built on the banks of this lake. Lunch on board. You may get to cruise Lake Pichola to visit the marvelous Jag Mandir Palace that's spread over four acres and noted for its marble pavilion and an imposing dome, if the monsoon God has showered enough rains to fill up the lake. Thereafter, rest up as we chug along overnight to Aurangabad!
06 DAY/MON » AURANGABAD
Wake up to a dawn at Jalgaon, near Aurangabad, After early lunch a scenic drive takes you to Ellora Caves, a World heritage site where you will witness ancient Buddhist and Hindu cultures through monasteries and temples dating back to 600 AD. We come back to the train at Bhusawal railway station, where the train will be stationed for overnight.Dinner on board.
07 DAY/TUE» AURANGABAD
After Breakfast on board, we will take you to visit Ajanta Caves, an architectural marvel for its time and a World Heritage site today. Rock-cut cave monuments with masterfully carved sculptures and paintings of Buddhist religious art, these depict universal pictorial art and are known to fuse the flow between Buddhist and Hindu faiths. We then catch up with the Indian Maharaja at Bhusawal railway station. Lunch on Board.We then depart on an overnight journey for the land of a million dreams, Mumbai. Dinner on board.
08 DAY/WED» ARRIVE AT MUMBAI
Our incredible journey of India comes to an end as we arrive at Mumbai. Enjoy the breakfast on board as the sun rises over the commercial capital of India. The financial city of India, Mumbai is also known for its film and television industry, Bollywood, and is a land of many communities and cultures. Alight at the Chhatrapati Shivaji Terminus in the morning enriched with the rich legacy of this land. The royal journey may be over, but the memory, we're sure, will stay with you forever.